Barn Wine Tasting
In May of 2017 I was invited to show my work at a Wine Tasting in Buffalo, MN.
I set up a few samples of my work and then, because I can't sit doing nothing for 3 hours, I demonstrated the process of making a portrait in clay.
It was great talking to patrons and explaining the process as I worked. Below are some pictures from the event.
The venue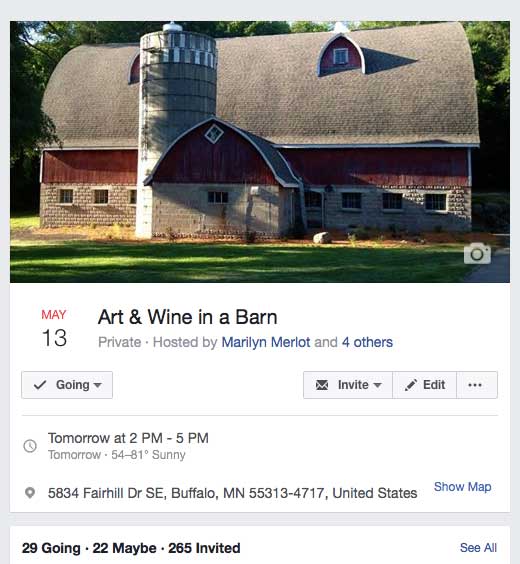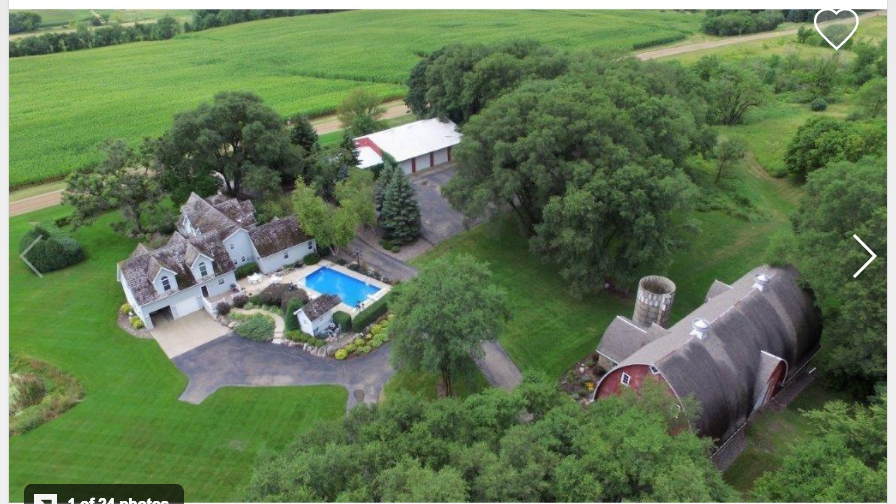 My "booth"
The start of a clay bust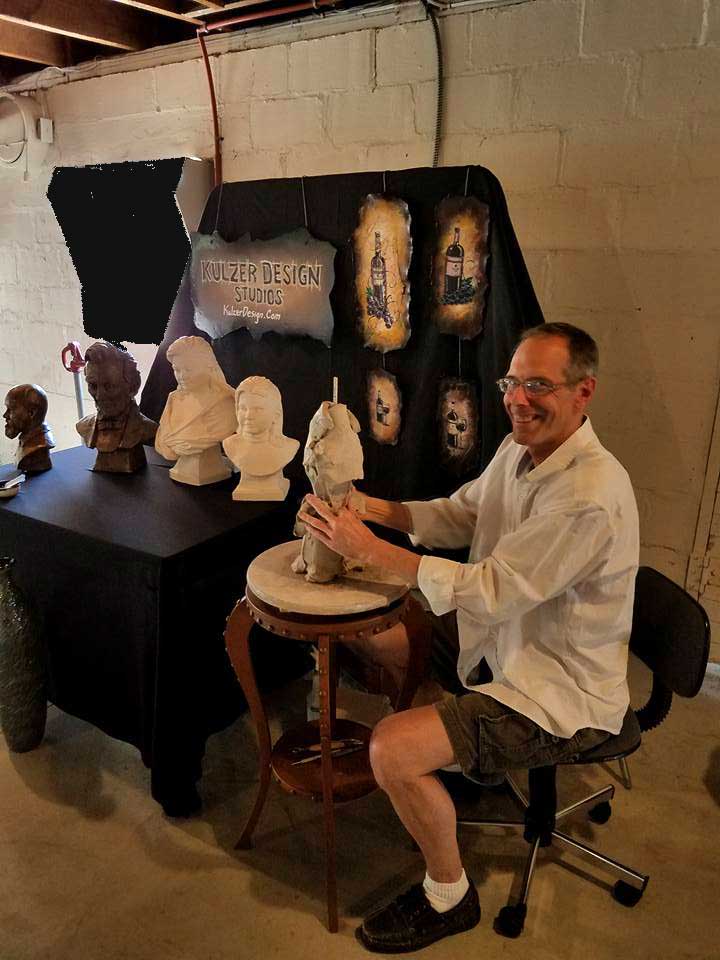 A while into it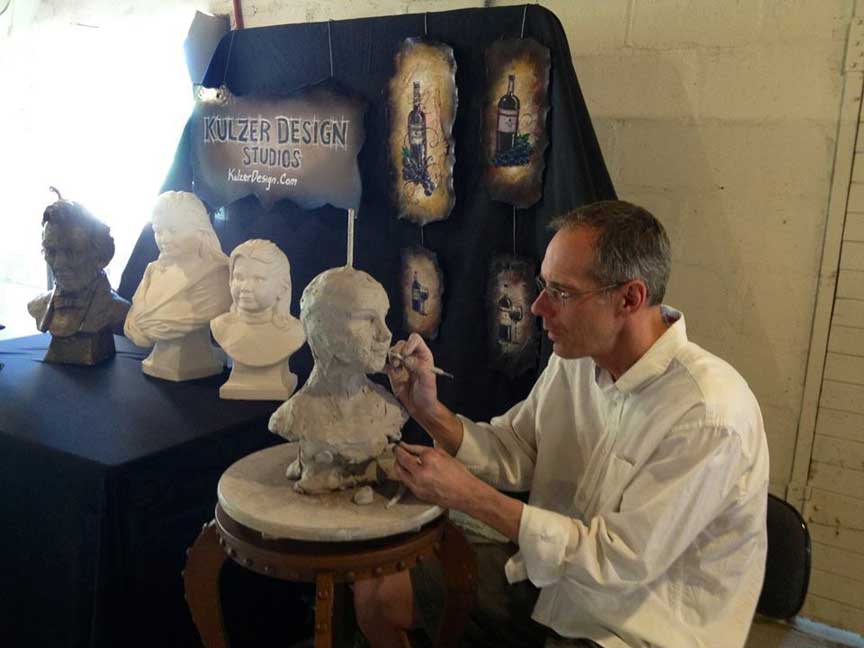 As finished as she got today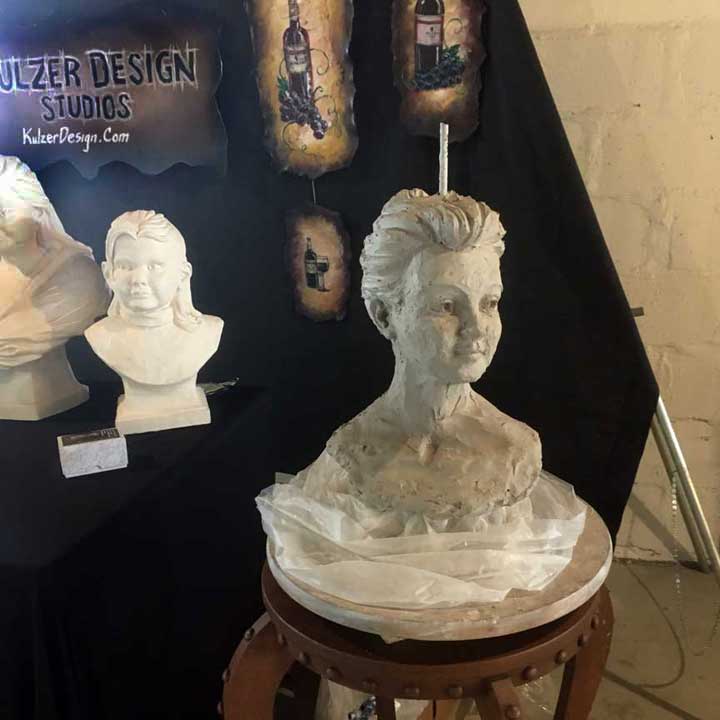 Another view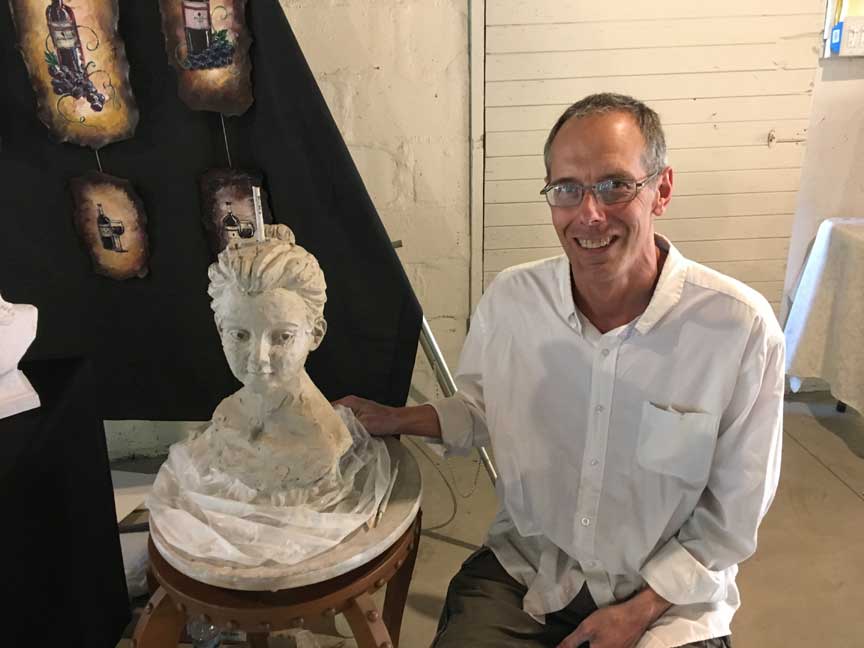 Two views of the little lady before she was recylcled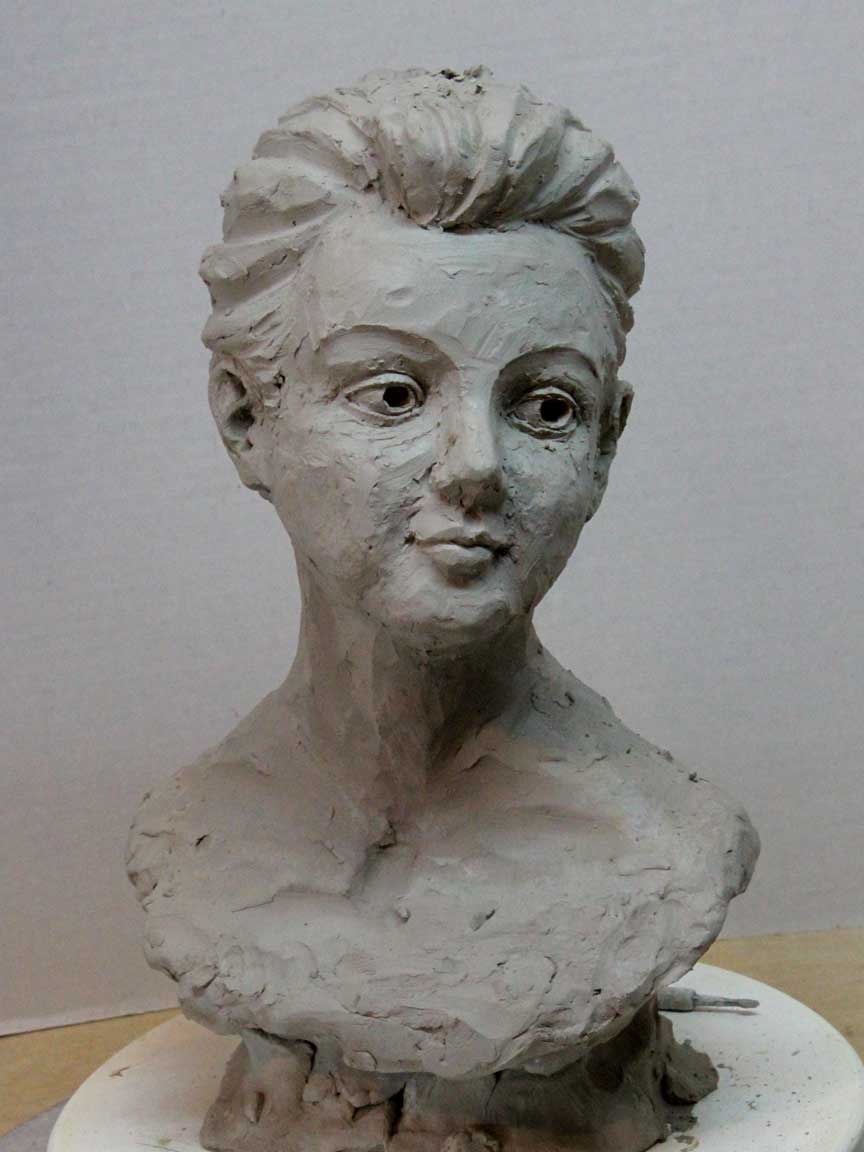 Below are a few painted clay wall hangings made specially for the show