Previous Page
--
Index Page
--
Jenna
lifesize
Jenna Tanttila, Chairperson of Crow River Arts who sponsored the Featured Artist booth at the Hutchinson Art Fair, sat for me during the art show. Below is the result of my labor. This portrait was done (between talking to patrons) as a demonstration during the two day show.
Scroll down for a couple comparison photos.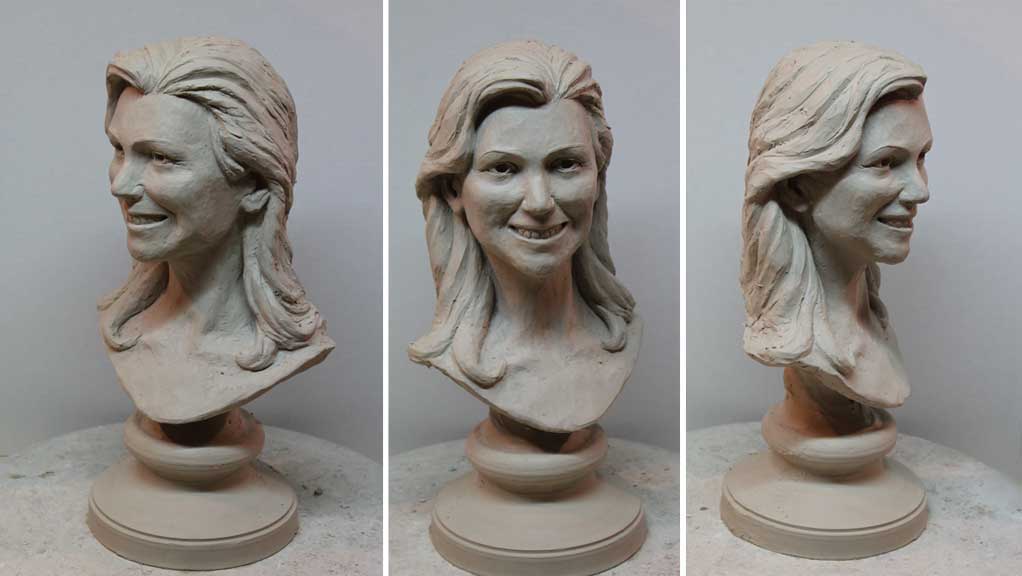 The finished patina below.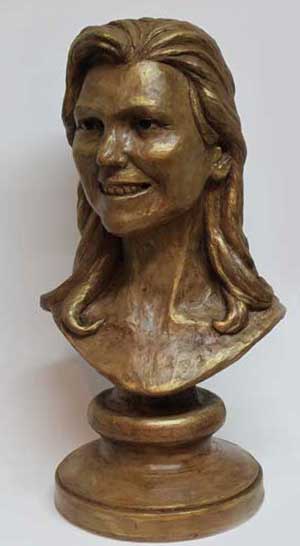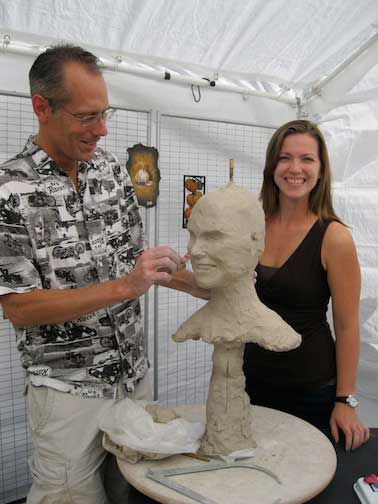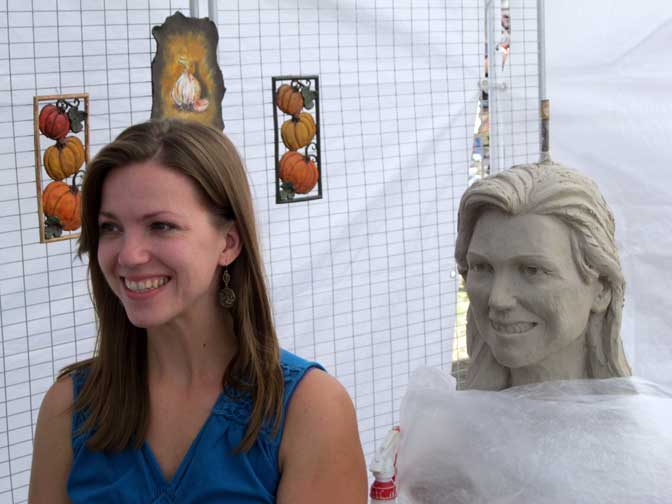 ---